What Are You Looking For ?
Check out our great packages designed to give you the best most memorable experience for your event
View photos of our party bus's we have 2 available to cater to different sized groups. Get a better look inside.
Navigate over here to get a quote online for your next event on The Benda Party bus right now.
The Ultimate Vegas Style Party Bus
When you have a big party of individuals who require transporting as a group, why not go with our party bus in Sydney as your primary solution? You can hire our party bus from us for any event you may cater for. The party bus comes with an experienced driver to get you to whatever location you're planning to throughout Sydney. There's no need to get lost or separated from your friends, as your exciting night of celebrations can start on the road! Read more about us
Have Questions? Cool Call us on 0438 223 632
The Only Real Luxury Party Bus in Sydney!
Let us introduce the revolutionary Benda Bus, the first truly Luxury party bus to ever drive through Sydney! Our party bus brings that special Las Vegas feel & style to your well-known Sydney streets. Our buses cater to any age group by providing complete control over the vehicle's interior, thus allowing you to design your personal party atmosphere. Rock the subwoofers with the latest house hits or simply chill back with your friends with some relaxing tunes – it's your call! Our party bus is fully featured & decked, meaning you'll surely not want to ever leave it!
You possess the final choice to rock the party throughout the entire night on the party bus or simply use it as a transfer method to and from your destination. Whatever you final decision, we certainly assure you safe arrival, as you'll be prepared to party yourself away, knowing that you are able to relax in a luxury space that is responsibly driven. We cater to all of Sydney metro areas as well as Parramatta, Liverpool, Campbelltown.
Live Benda Bus Instagram Feed
Something is wrong.

Instagram token error.
Why Choose Us ?
We will make your event a memorable experience
Competitive Pricing
We are very well aware of the crazy prices the industry has risen to, but we regularly make sure our prices are and stay competitive & affordable to most budgets. With this in mind, our party bus in Sydney is far from looking like public transportation, as every single detail on the bus has been invested highly in order to ensure its luxury feel and appearance. We have invested additional time and effort into making sure our party bus in Sydney experience unforgettable!
Safe & Secure
With Sydney's new lockout laws in place, RBT's on every corner, coupled with intoxicated people roaming the streets it's clear that a night out in the city isn't as safe and secure as you would like it to be. What better way to counteract a dangerous train ride or a long walk home than being in the company of your friends in your own private limo service all the way home?  On the Benda Bus you can enjoy drinks, listen to music, dance, talk…. whatever you desire and know you'll arrive safely at your doorstep.
Absolute Luxury
The minute you'll enter our party bus in Sydney, you'll immediately understand that this isn't an ordinary party bus, but one that screams luxury at anyone who enters it. We have invested hours after hours into designing every single detail in the bus's interior. You name the part of the bus, and we'll tell you what its all about, that's how good we know our party bus in Sydney. In order for your party to be unique and unforgettable, a luxurious space is essential.
The Only Las Vegas Style Bus
Unlike our competitors, we thrive on one thing and one thing mainly – uniqueness. We know that if our party bus in Sydney will be just like all the rest, we don't stand a chance. That's why we have designed the only party bus in Sydney to maintain such high standards of luxury on a vehicle! Our party bus in Sydney arrives with a fully stocked esky and bar, comfort assured luxury seating, three 32 inch TVs, incredible wet bar, outstanding stereo sound system, strobe lights and RGB lighting, 2 stripper-friendly poles, bin shoot, amazing smoke machine, plus much much more!
Catering To All Occasions
Our party bus in Sydney is prepared to bring you on board and drive you to whatever Sydney destination you desire. Whether you're interested in a certain event, function or a nice night travel throughout the city along with a luxury party, the Benda party bus in Sydney is ready to make it all happen. The bus can handle hens parties, bucks parties, new years eve parties, corporate parties, boys & girls birthday parties, below 18 parties, weddings and event transfers. Basically, we can cater to any idea you can set your mind to. Just tell us what you need and we'll prepare it for you!
2 Buses To Choose From
Our 30 seater bus includes: Three 32inch TV's, incredible wet bar, outstanding stereo system, strobe lights and RGB lighting, 2 stripper-friendly poles, bin shoot, amazing smoke machine. Bathroom onboard, Suitable for larger groups capacity 30 people.
Our 22 seater bus includes: Same sound system as 30 seater, 1 stripper pole, 2 TV's, smoke machine, smaller esky bar. No bathroom onboard, Suitable for smaller groups capacity 22 people.
Social Channels
Wanna keep updated with new pics, events, promotions ? Had your event with us in the past or just wanna support our business, head over to your favorite social medium and follow us!
A party bus hire may be a fun and luxurious procedure of transportation for a big group of individuals. Most party buses are equipped with numerous attributes and great amenities which could help turn what would be an ordinary excursion into a rockin'...
read more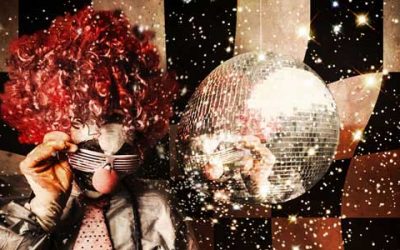 So, have you been given the great responsibility of taking care of the famous bucks party in Sydney? If the answer is yes, then that is great for you! If this is your first time ever planning such an occasion, then it can definitely be quite daunting. Though, with...
read more
Book Online or Call Us Now!
We are sure you have plenty of questions, if so call us today! We are more than happy to listen to your needs and we will do our best to cater to your special event.
Click To Call
Book Online